2nd Swiss National event, March 19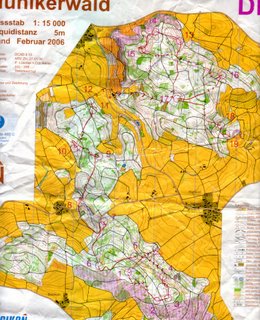 Hi all! Sandra here!
I finally have my map from last Sunday for you posted. I, however, do not have commentary on my mistakes or the reasons for them. There has just been too little time this week, and tomorrow morning we are off to Denmark for the next race. This weekend we will be in Denmark for the annual Spring Cup event. On Saturday there is a long distance WRE race, and on Sunday there is the relay. We will certainly update our blog after the weekend with more maps and comments, I promise to also give you mine as well!!
So... here is my map from last Sunday!
Take care, and Tschuss!